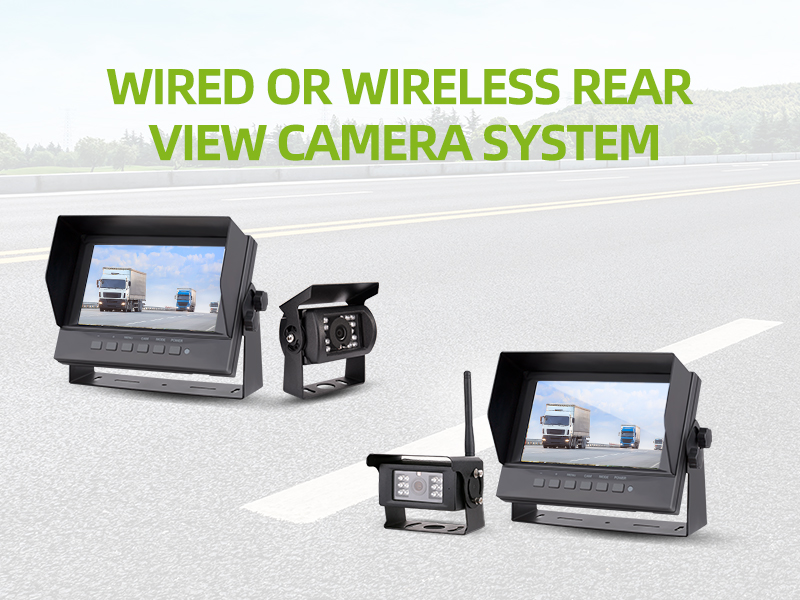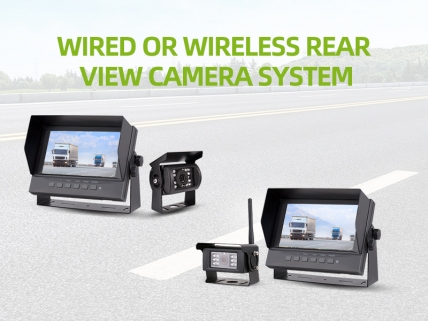 Wired Or Wireless Rear View Camera System – Which is the Best Choice?
Are you confused about which rear view camera system should you buy ? To reduce the number of deaths and injuries, rear view camera system was developed. This is an equipment that is mounted on the rear bumper of your vehicle. The purpose of the camera system is to provide you with a clear view of your surroundings and obstacles.
There are two types of rear view camera, wireless and wired rear view camera. When you are selecting a rearview camera system, you must have comprehensive knowledge of the rear view camera systems. In this article, we have mentioned pros of both the systems. This is will help you make an informed decision.
In the wired camera systems, the monitor and the camera is connected to the power source. The cable that is used for connecting the system is long as you are required to attach to them to a single source. Here are the benefits of using a wired camera system.
No Limitation
One of the top benefits of wired systems is that there will be no size restriction. It is great for sizes and types of vehicles, this means it will work perfectly with both small and large vehicles.
Easy to Set Up
Another reason why people use this type of system is that it is easy to configure. It can easily be used with additional accessories, like sensors and mobile DVR.
Needs a Single Power Source
Wired camera systems need to be connected to one power source.
In this camera system, both the camera and monitor are connected to the power source. However, the camera and monitor are linked to each other using a wireless connection. Thanks to the wireless transmitter, it is perfect for large vehicles. Have a look at the reasons why a wireless system is a better choice.
Easy to Install
Installation of this system is hassle-free and stress-free as there will be no need for wiring. This will reduce the installation time making it easy.
Ready to Use
Another reason why you need to install a wireless camera system is that you can easily change between the different vehicles.
User-friendly
Wireless systems are simple and user-friendly. There will be no need to drill any holes in your vehicle.
Great For Trailers
Since the wireless system has a wider and longer reach, it is perfect to be used for trailers or large vehicles.
Therefore, these are the pros of using both the systems. You can choose the one that suits you the best. We, at Luview, offer both types of rear view camera system. We have quality rear view cameras that you can install and protect your family and other on the road. If you have difficulty in deciding which rear system is best-suited for you, then you can contact our customer support professionals. We are always ready and willing to help all our valued customers. For more information, visit our website www.luview.com .
https://luview.com/wp-content/uploads/2018/06/Wired-Or-Wireless-Rear-View-Camera-System-–-Which-is-the-Best-Choice.jpg
600
800
luview
http://luview.com/wp-content/uploads/2022/04/logo-web.png
luview
2022-09-20 03:42:56
2022-09-24 14:27:04
Wired Or Wireless Rear View Camera System – Which is the Best Choice?