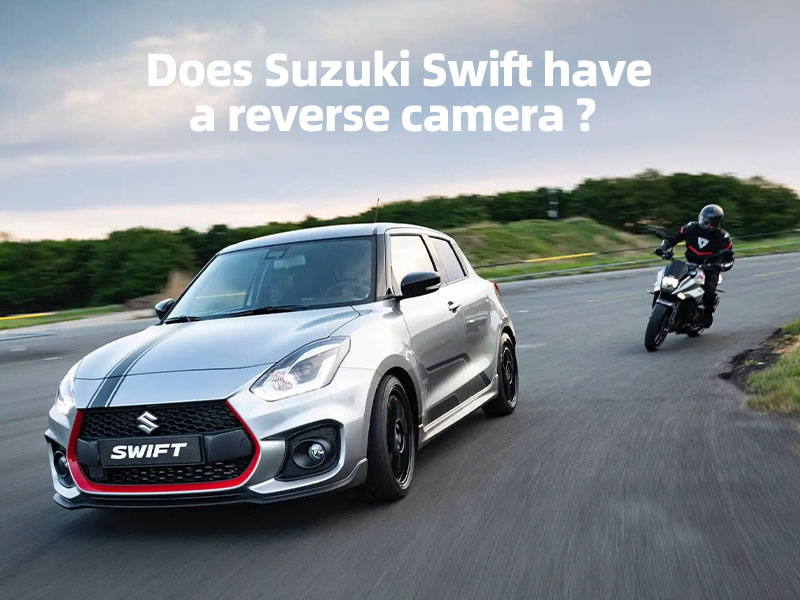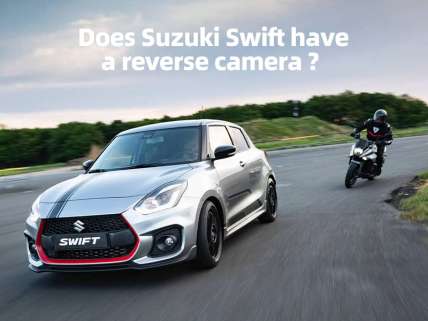 Does Suzuki Swift have a reverse camera ?
All the latest models of Suzuki Swift come with a standard reverse camera. The shape of the car makes it easy to have a front view through the windshield, however, looking back while reversing has become difficult with only the rearview mirror because the car is narrow from the back.
Is the Reverse Camera standard in Swift?
The standardization of the reverse camera in Suzuki Swift varies from model to model. The ZXi models of the Swift have the standard reverse camera, that automatically comes on when you hit the gear to reverse. It goes back off when you change the gear again. The VXi model of Swift does not have a standard reverse camera, however, you can choose to get it installed in your car. This option helps you choose the type of camera that you want to install as well as the kind of monitor you will prefer in your car.
Pros of Reverse Camera in Suzuki Swift
As the car is smaller and narrower than other cars, the reverse camera covers all of the areas behind the car.
You don't have to worry about blind spots because the camera has them all covered.
The reverse camera is durable and does not stop working after slight bumps.
Some models of the reverse camera don't get affected by different weather conditions as well.
Helps you save maintenance costs while reversing, because it helps you avoid collisions.
It increases the value of safety for the driver as well as the pedestrians.
Varieties of Reverse Camera
Several reverse cameras can be beneficial to your car. Some of them are miniature and can be installed anywhere in the backside but their size does not indicate that their picture quality is worse. This miniature camera can turn out to have high-resolution pictures.
Waterproof cameras assist you when weather conditions can make driving difficult. Different cameras come with different ranges of monitors as well, having a variety of screen sizes and other specifications.
How to install it
If your Swift does not come with a standard reverse camera, then you can purchase reversing camera kits from car professionals. Installing it can be tricky and you will need to get it done as well.
With the increasing number of models for reverse cameras, there are different price options as well. You can select the price range that is most suitable for you and get the camera that fits in that range. There are additional costs of the labor that goes into fixing the camera in place, so the car has a wide-angle shot that doesn't let you miss anything. These costs can be a good investment for the future as it helps you save costs that you may incur in the future as there won't be any unnecessary bumps and accidents to pay for.
Conclusion
Suzuki Swift comes with one of the best reverse camera models that include night vision and sensors that have alarms to alert you.
https://luview.com/wp-content/uploads/2022/04/Does-Suzuki-Swift-have-a-reverse-camera.jpg
600
800
luview
http://luview.com/wp-content/uploads/2022/04/logo-web.png
luview
2022-04-25 16:19:13
2022-12-06 08:10:52
Does Suzuki Swift have a reverse camera ?