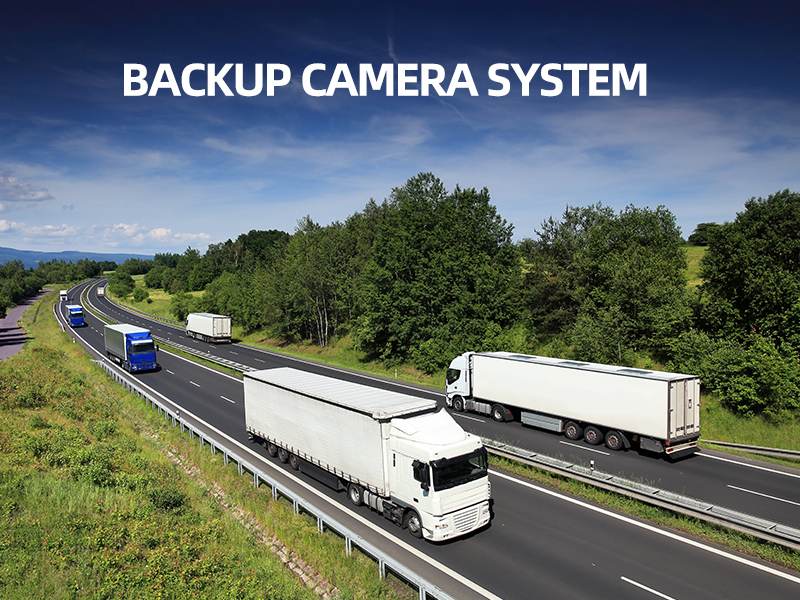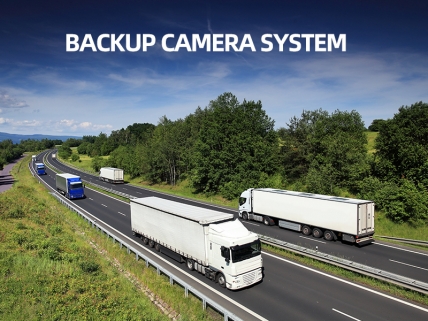 Backup camera system: improve reverse safety for car, SUV, truck ,van
While most driver feeling that driving a car could be very safe, but most of them agree that there would be an issue while reversing. When reversing, it may be very tough to see objects like rails or obstacles because they can't be seen from rear view mirror. That is the common issue when driving any vehicle, however it's even worse in an SUV. Generally speaking, the larger the vehicle is, the bigger the blind spots are. Fortunately, backup camera system can help to improve visibility when reversing.
Backup camera system help drivers to notice even the tightest spots and will not hit anything. A backup camera system usually consist of a rear view camera, dashboard mounted monitor,signal transfer system ( or wire ).The digital camera installed on the rear side of the vehicle will sends signals to the dashboard mounted monitor by wires or wireless signal transfer system. Drivers can view the monitor and see exactly what's going on behind their vehicle. The back up camera system can prevent most unwanted accidents when used correctly and protect your own safety as well as saving your money. A rear view mirror can't detect a child playing behind your car, the backup camera system can detect it easily.
Backup camera system can be a lifesaver when driving a recreational vehicle or heavy duty truck ( especially truck carrying containers ).Parking into a camping house or boat dock is a piece of cake when backup camera system is installed and used. Currently, most new vehicles are equipping a backup camera system as a part of the standard package.But it is still easy to add backup camera system to old vehicle or new vehicle without this package.
When shopping for backup camera system, you need to consider size of the vehicle it will be mounted on. Backup camera system for truck or recreational vehicle is totally different than what can be used on a compact car for daily usage. One factor you should consider in the backup camera system is night vision ability. Generally, choose a backup camera system with 20-40ft night vision distance is good enough for most vehicle.
There are two types of backup camera system available in the market – wired and wireless. The wired backup camera system is the cost saving option, however the wired backup camera system installation is a bit difficult than the wireless backup camera system. You need to consider the cost of install the backup camera system,especially when you shopping the backup camera system from online shop like Amazon.com.However, if you would like to DIY your own backup camera system, you can figure it out finally, i am sure. Also, buying a backup camera system from a retailer shop or vehicle service stop, most of them provide free installation service, or at least the price you pay already included the installation package.
Buy for a reliable backup camera system for one time and it will work for many years. A lot of manufacturers are selling good quality branded backup camera systems at a fair price. It is a good idea to check reviews provided by other customer before you place an order online for backup camera system, Generally,A good quality backup camera system will cost around 150USD-200USD, which is a small price to pay for considering the safety it can provided. If you ask anybody who already installed backup camera system on their vehicles, they will proudly tell you it worth the money.
Luview Co., LTD has been engaged in providing high quality backup camera system as well as other vehicle camera products and solutions for car, SUV, truck, van and other vehicle. Either you want to be a Luview camera products dealer or want to find a local dealer of Luview vehicle camera products, you can send email to : [email protected] for more details.
https://luview.com/wp-content/uploads/2017/08/Backup-camera-system-improve-reverse-safety-for-car-SUV-truck-van.jpg
600
800
luview
http://luview.com/wp-content/uploads/2022/04/logo-web.png
luview
2017-08-07 03:45:22
2022-09-03 14:10:48
Backup camera system: improve reverse safety for car, SUV, truck ,van