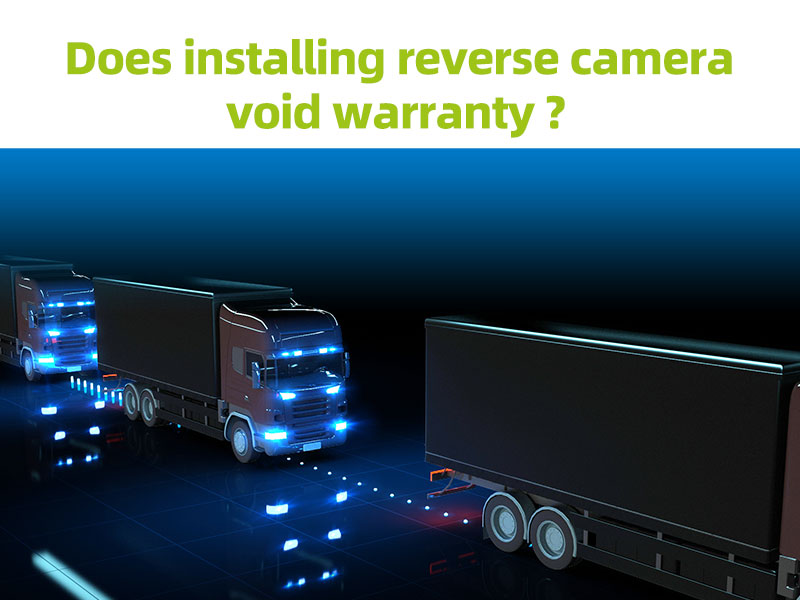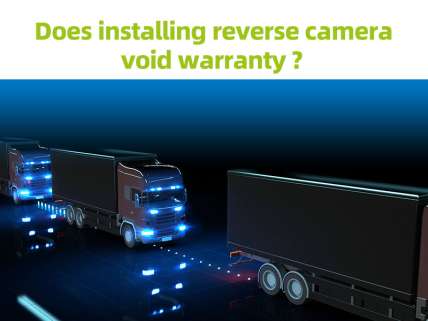 Does installing reverse camera void warranty ?
Reverse cameras are beneficial for your vehicle and your driving efforts in more ways than one. They display the video of the rear side of your vehicle when you reverse your car, showing you every obstacle and oncoming vehicle that help you avoid collisions.
What is a warranty?
Your vehicle comes with a warranty. A warranty ensures that you get your money's worth, and you don't face any issues with your car. Warranty exists for a certain period of time, and if the car faces complications and break downs then you can get it fixed from the company you bought it from. Warranties ensure many drivers of the car's life, and reduces the stress of unknown hurdles.
Installation of reverse camera
You can install your reverse camera by yourself if you are well-versed with the mechanisms of the vehicle. It has been widely believed that your warranty may become void if you install a reverse camera because the installation procedure requires cutting of wires and changing the electrical source of the vehicle. However, installing a reverse camera does not void the warranty if a few things are taken care during installation:
You can get the camera fitted from a professional who will not change the original wiring of your vehicle.
It is an important feature for your car's safety measure, which is mandatory by law in many countries so it becomes illegal for the companies to void your warranty if you get a reverse camera.
The wiring density is not poor in quality and does not cause irreparable damage to your vehicle's battery.
Various models of reverse camera
Luview Co. Ltd has a range of reverse cameras that you can choose from. All of the reverse cameras are high quality products. They have better specifications and offer many other features. They are also easy to install in your vehicle. These cameras won't cause any drain on your vehicle's electrical supply and fuse, so you don't have to stress about making your warranty void.
A good reverse camera is beneficial to not only you, but everyone around you as you become a safer driver. Useful for parking purposes and getting out of tight parking spots, you can save a lot on repairs. You have to make sure that the reverse cameras have their wiring perfectly connecting to the head unit and the power source. Your monitor should also be installed properly with all the cables connected in place so that there aren't any warranty complications ahead.
Conclusion
Warranties are necessary for vehicle components, especially, as they are technical products that may or may not be compatible with your car. Many products are highly rated, but end up causing issues when you get them for your vehicle because they just don't work well with your car's model. Reverse cameras especially require a warranty when you buy them because they are necessary for you to be able to drive, and it's imperative that they work properly for safety purposes.
https://luview.com/wp-content/uploads/2022/06/Does-installing-reverse-camera-void-warranty.jpg
600
800
luview
http://luview.com/wp-content/uploads/2022/04/logo-web.png
luview
2022-06-08 14:50:43
2022-12-05 15:05:52
Does installing reverse camera void warranty ?